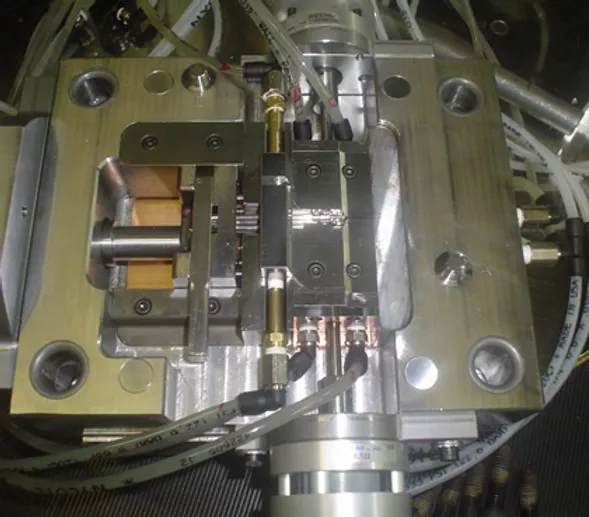 Injection Mold Tooling
Aberdeen Technologies carries more than 40 years of experience designing and building mold tooling for plastic insert molding. We are capable of designing specialty book molds for vertical presses on a rotary table, or conventional parting line mold tooling, including hot runner molds.
Whether you need a mold to run in your facility, or would like Aberdeen to run full scale production on your part, we have the capabilities for any custom design.
Our injection molding process is a proven method as we have built full scale production molds for some of the largest companies in the world, as well as entry level tooling for start-up enterprises looking to break into the market.
We only use high-grade steel and quality injection molding materials for all of our molds, including 420 stainless steel (mainly for medical applications), S7, H13 and a host of other grades. All molds are designed in house, and a copy of the CAD files are included with the final product.
The ability to design, build and sample molds in house gives us a proven method of delivering quality and value in a timely fashion without the delays that some shops seem to encounter.
​
About Book Molds
​
Our special book mold design greatly limits injection molding defects and allows secure placement of delicate inserts such as cannula, tubing, wires or filter membrane into the mold on a flat surface. Once in place the top mold half is gently closed around the inserts, preventing damage and ensuring proper location and alignment in the mold during the clamping and injection cycle.
In cases where book molds are not the best approach, we will design parting line molds which incorporate many of the other techniques we have developed over the years for producing defect free injection molded products.
Multiple book molds used in conjunction with a rotary table vertical molding machine provides maximum production capacity and flexibility by allowing finished parts to cure in the mold while indexing.
A product mix can easily be accommodated with this type of mold tooling. Typical medical injection molding products such as spinal, epidural and biopsy needles, multi-lumen catheters, filters, surgical instruments and pacemaker components are produced with book molds
Insert molding of contacts and stamping's for the electronics and automotive industries are efficiently and successfully accomplished, as well as cable and connector over molding.
Aberdeen also provides mold tooling sampling and first article approval, initial start-up production, and long term or back-up contract insert molding.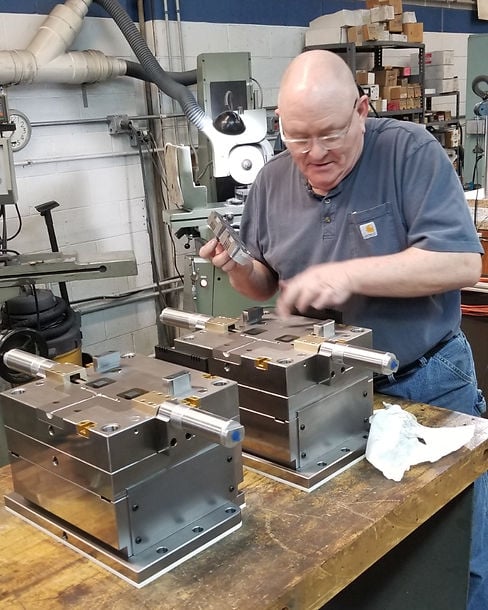 Get a Same Day Quote
Receive Your Same-Day Quote and Risk-Free Project Evaluation