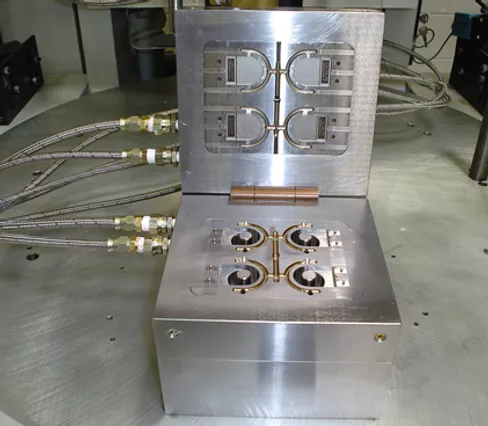 Turnkey Systems
Aberdeen Technologies, Inc. designs and builds turnkey molding systems for customers worldwide, offering a one-stop source at competitive prices. Our approach starts with a thorough understanding of each application and the unique criteria under which manufacturing must be conducted.
Particular attention is given to such factors as regulatory compliance, dimensional repeatability, critical tolerances and functional performance. The final result is a world class integrated manufacturing cell yielding superior products that insure high level performance and ultimate customer satisfaction. Aberdeen realizes that many products, especially medical devices, need to be run at the customer's facility. Because we understand the critical dynamics involved in running high quality components and devices we are uniquely well suited to transfer the knowledge and experience accumulated over the past 40+ years to our customers for their benefit and profitability.​
Sample production runs for first article approval, protocol evaluation and process validation are always included as part of our turnkey molding systems. Initial start-up production at our facility is also available.​
Aberdeen integrates LMG* vertical molding machines with our in-house built custom mold tooling to deliver world class parts every time. LMG is a recognized supplier of vertical presses, with sizes ranging from very small (Nano-Molder and Micro-Molder) to medium size (Insert-Molder and Medi-Molder).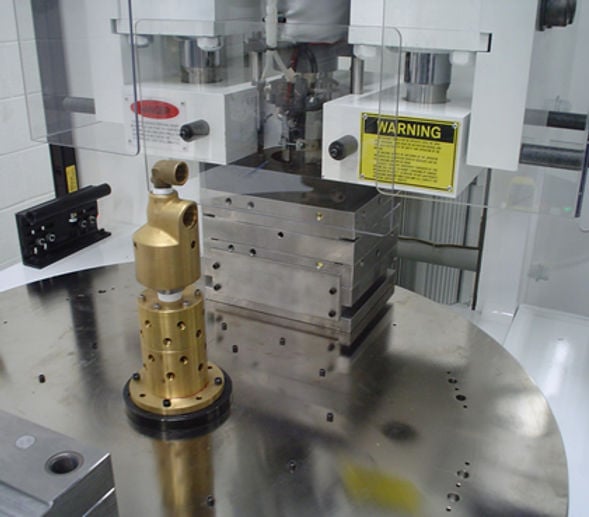 Turnkey molding systems which incorporate rotary table configurations with book molds reduce cycle times and offer maximum production versatility by allowing product mixes to be run. This also significantly enhances inventory control and lean manufacturing. Presses with oscillating tables and single station presses utilizing conventional parting line molds are also available. In addition, we provide auxiliary processing equipment, material handling systems, and automation for insert loading/unloading. We can also coordinate and integrate them into a complete turnkey manufacturing system. All component interface, engineering, documentation, fabrication, testing, training and installation are provided by our expert staff who are knowledgeable of your needs and unique requirements.
Get a Same Day Quote
Receive Your Same-Day Quote and Risk-Free Project Evaluation