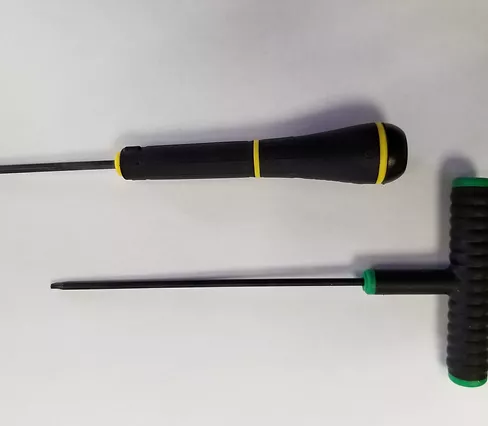 Specialty Applications
Inventors with new ideas and concepts seem to be especially drawn to Aberdeen to receive assistance with manufacturing their product and bringing it to market.
In one case we received a package from a woman who had an idea for a special thimble that had a small section of blade imbedded into the side which allowed the used to easily cut the thread as she was sewing. What we received was a formation of wax that she had melted over her thumb and a crude sketch of her idea. Our first step was to design and draw the product in its refined state, which she readily approved of. We then built a pre mold to accept the blade, and an over mold to encapsulate the finished part. There were several sizes made for different finger thicknesses. Since the pre mold would have the actual contact with the finger, we chose a soft durometer Santoprene for comfort and flexibility. The over molded area needed to hold up to wear so a polypropylene was selected. The result was a product which was enthusiastically well received by the market and brought the inventor a good deal of success.
We have an innovative approach which allows us to think outside the box to solve challenging and difficult problems. Another example occurred when inventor Robb Hendrickson came to Aberdeen with an innovative idea for a new guitar pick. He had already been told by another company that it would be impossible to insert mold wound steel string segments into the body of a plastic pick. His first prototype involved taking small guitar string segments and welding them onto a coin. That's when Aberdeen design engineers proposed a mold concept which would do that very thing, in a well packaged and easy to handle format, and still provide quality and efficiency in the manufacturing process. Soon after Robb's Jellifish Pick (see photo) captured the attention of the guitar accessory market in a big way.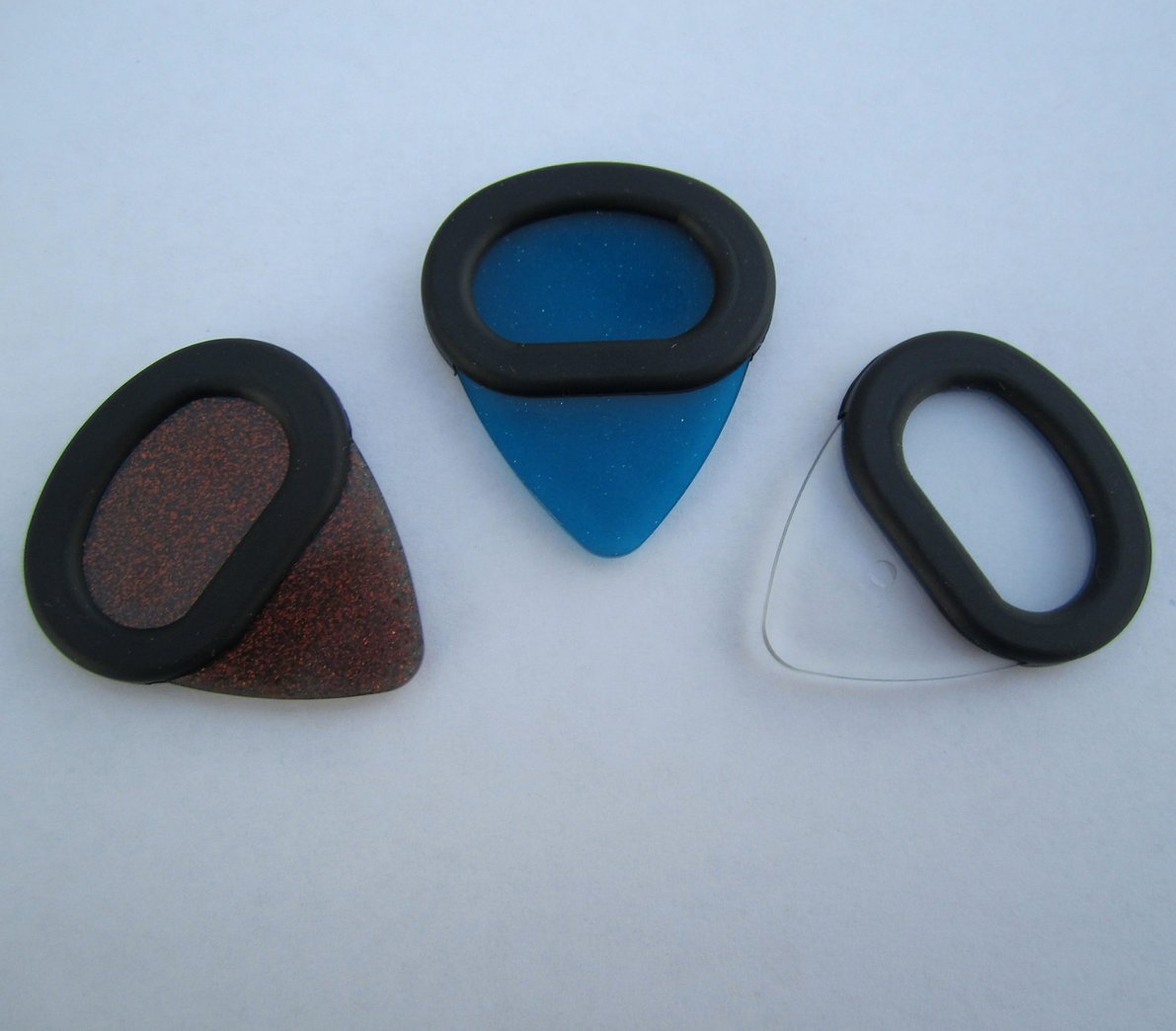 Although it was a challenging part to mold, Aberdeen averaged under three tenths of one percent scrap in a typical production run. Later a second company approached Aberdeen with an idea for a rubber grip guitar pick, and the Sure Grip Guitar Pick was born (see picture).
Let Aberdeen use our vast accumulation of knowledge and experience to assist you with your most challenging project today.
Get a Same Day Quote
Receive Your Same-Day Quote and Risk-Free Project Evaluation