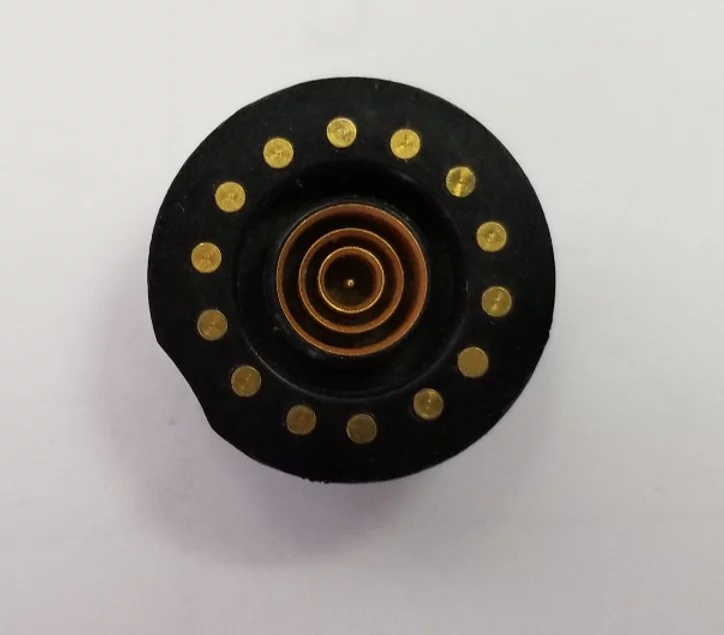 Overmolded Electronics
Many electronic components and devices are ideally suited for insert molding technology. Delicate pins, frames, stampings and wires can be placed in the bottom half of the mold, using gravity to assist in the location and anchoring of the inserts.
With the top half securely closed, the mold is free to index on a rotary table to the clamp/inject station for processing. During the processing of this mold, a second mold mounted 180 degrees across the table can at the same time have parts unloaded, and new inserts located in place for the next cycle. In this way a continuous flow of parts come off the press, lending itself especially well to various manufacturing programs such as LEAN and JIT (just in time).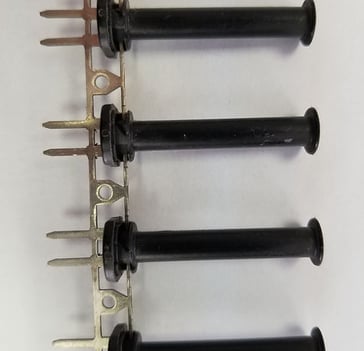 Multi-stage injection control allows injection molding to take place around very delicate wires and other components without breakage, damage or disruption. This is very important for applications such as electrical coil or circuit board encapsulation. Other products include bobbins, housings, switches, sensors, lead frames and mounting hardware. Often part of the molding itself becomes integral to the end use of the part, such as mounting flanges, molded in hardware or other features.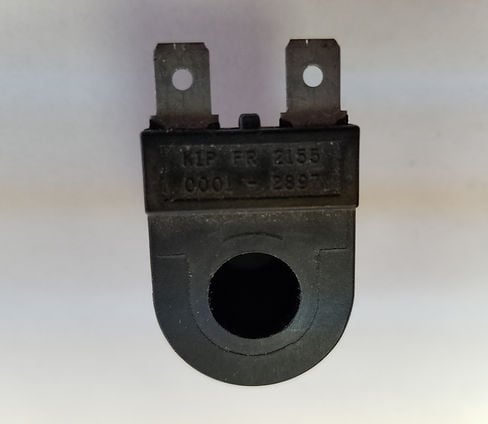 The advantage of insert molding is that certain profiles can be designed into the part from the very beginning to afford certain manufacturing advantages. Aberdeen can also assist with molding resin selection to insure maximum product strength, ideal conductivity and proper dielectric considerations. There may even be occasional situations where two different molded resins are required on the same assembly. In these cases the first shot is extremely critical in that it forms the structure that the second shot must adhere to. Aberdeen offers material testing and prototyping in these instances to insure that product integrity and performance are to the highest standards.
Aberdeen's quality system has been certified to ISO 9001:2015 and we maintain a rigorous environment of closely monitoring all facets of the manufacturing cycle to completely remove all defects from any component produced in our shop. Our commitment to excellence is the driving force in our company.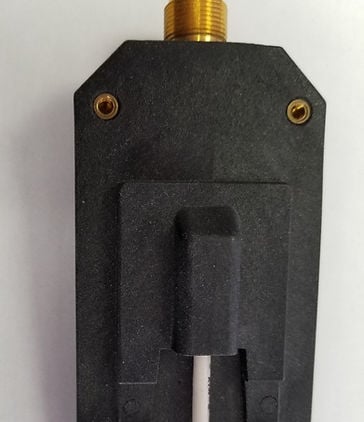 Get a Same Day Quote
Receive Your Same-Day Quote and Risk-Free Project Evaluation