Medical Devices and Consumer Products: Aberdeen Can Do It All
Since helping a Baxter engineer design and manufacture one of the first multi-lumen heart catheters in 1983, Aberdeen, and our team of engineers, have become widely known in the medical device industry.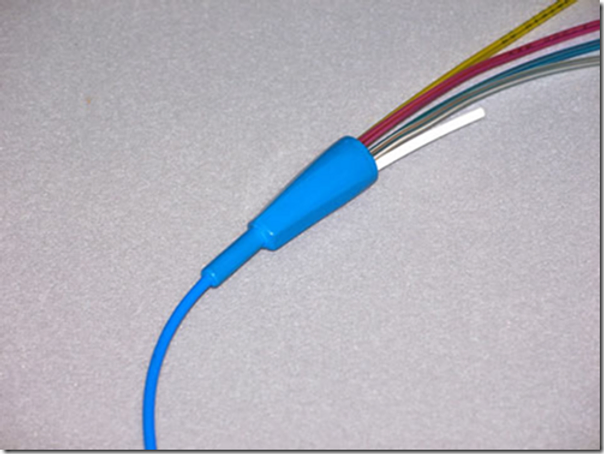 Aberdeen helped Baxter develop one of the first Multi-Lumen Catheters
However, while medical injection molding is our specialty, Aberdeen has helped a large and diverse number of industries solve their complex molding projects with our versatile manufacturing capabilities.
We have even helped develop unique consumer products including screwdrivers, wrenches, and (as explained below) guitar picks, all using the insert molding process.
Example of Consumer Tools Aberdeen has helped produce.
Jellifish Guitar Pick
A few years back, a client came to us with a new guitar pick design. He had soldered small metal strings to a penny and demonstrated for us the unique sounds it made when played on a guitar. He had a goal to design and manufacture this new pick that was both cost effective and efficient. Our engineering team quickly designed the final pick by utilizing the insert molding process.
This four-cavity mold involves placing 18 compression-wound composite wire inserts in the cavity then having a blue polycarbonate encapsulate the strings to create a single piece.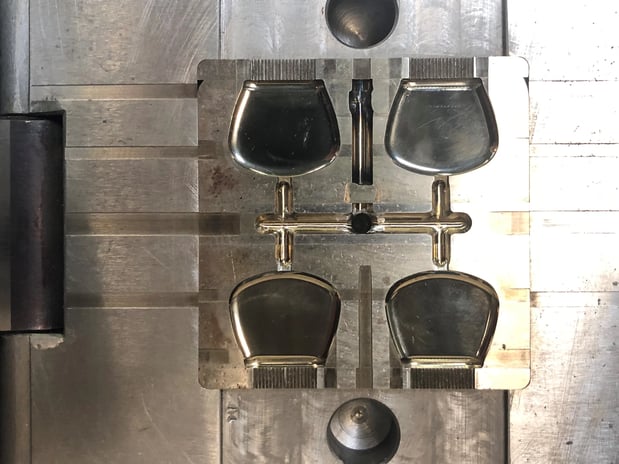 The final product is the Jellifish guitar pick. A uniquely styled guitar pick that produces sonic textures and high-frequency sound energy. A special glitter effect was added to the blue polycarbonate base to stand out more.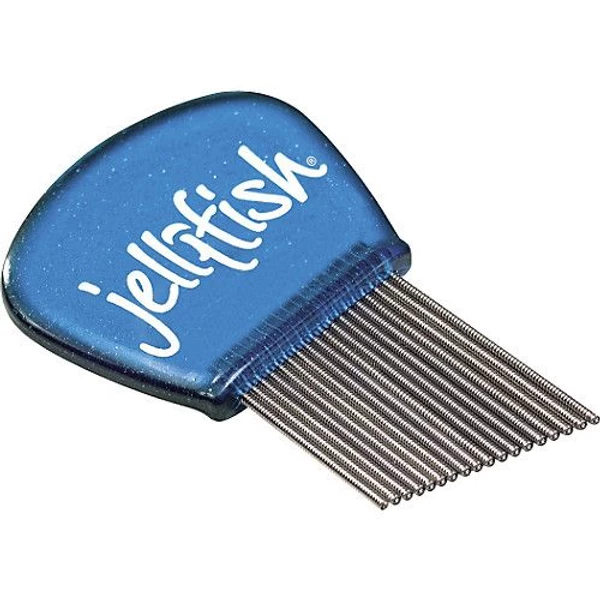 Sure Grip Guitar Pick
The Jellifish project lingered in President of Aberdeen John Schmitz's head until he got a different idea for a new kind of guitar pick. His inspiration came from a common problem that many musicians fall victim to.
By using standard injection molding to mold a guitar pick body out of polycarbonate, and then overmolding that piece with black santoprene at the base of the pick, he created a guitar pick with a built-in grip.
This guitar pick was the first of its kind to have a rubber grip at the base to help guitarists maintain a tight hold while playing.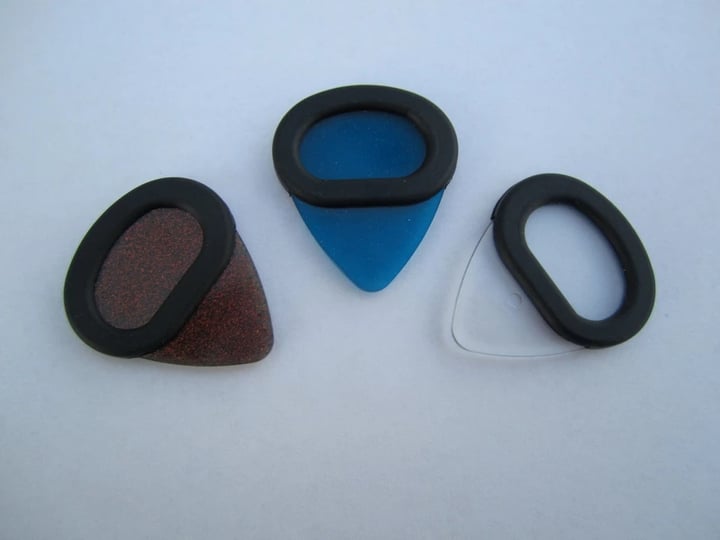 Similar to the Jellifish, the Sure Grip Guitar Pick mold is made up of four cavities. It is a two-process mold as explained above with a pre-mold and an overmold.
Aberdeen Technologies and our team of engineers has the capability to streamline your project from concept to reality. No matter your industry, we can provide you a molding solution that is cost-effective and efficient.
Contact our team today or request a same-day project evaluation to move your project forward.